Environmental Education on Alabama's Gulf Coast
Ambassadors of the Environment at Gulf Coast is a multi-day educational experience developed in partnership with Jean-Michel Cousteau's Ocean Futures Society and the Gulf Coast Center for Ecotourism & Sustainability.
While visiting the Ambassadors program, students are guided through a series of experiential learning adventures, each aimed to bring about a deeper understanding and connection to the environment. Aligned with STEM, STEAM and many state and national science standards, the curriculum encourages critical-thinking, group-processing and project-based learning.
This multi-day camp program is designed for groups of students and their attending adult chaperones. Ambassadors activities include kayaking, hiking, beach ecology, microscope lab, team-building, organic gardening and composting, outdoor cooking, service-learning, habitat restoration, sustainable living, biking, nature-based art, native cultures, sea-turtle ecology and more!
THE LEARNING CAMPUS AT GULF STATE PARK
Groups visiting the Ambassadors program will experience lodging in the award-winning Learning Campus at Gulf State Park. Nestled in the woods, this new facility boasts state-of-the-art environmental design, modern accommodations and innovative teaching facilities. Groups are provided with all of the equipment and instruction needed to participate in the activities, along with delicious meals at the adjacent Woodside Restaurant at Gulf State Park.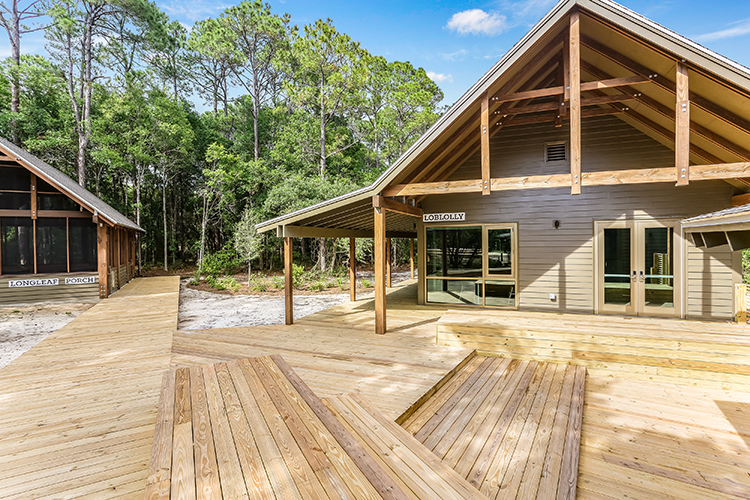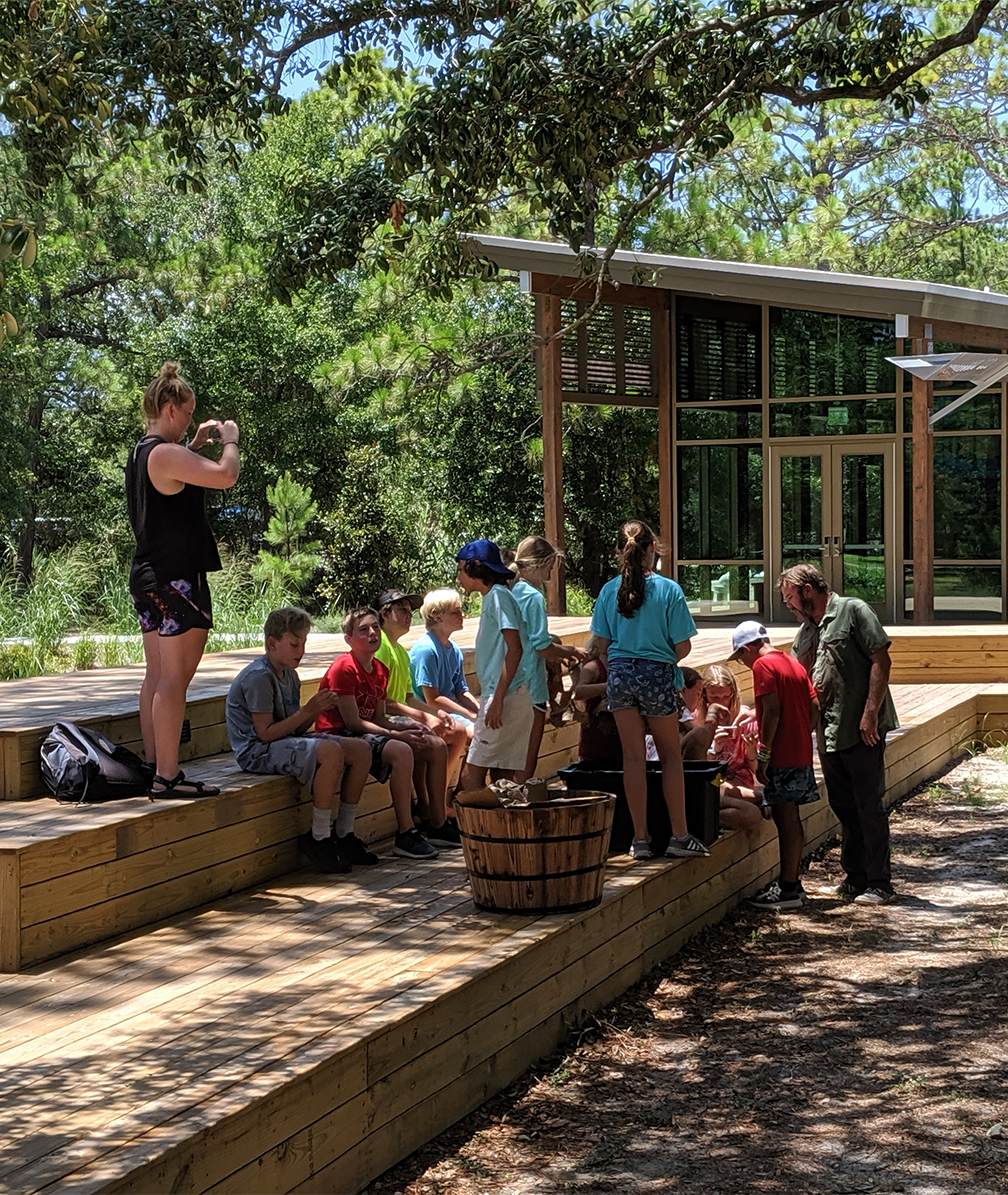 UPCOMING PROGRAMS
We're excited to launch our first Ambassadors of the Environment at Gulf State Park in Fall 2020. We can arrange to visit your community to talk with parents, teachers and school administrators about our programs.
We offer two to five day overnight programs with curriculum designed for students in grades 4-12. Alternatively, we can create tailored programs for younger students, retreat groups, college groups and more.
For more information or to book a visit contact us.

About Jean-Michel Cousteau and the
Ambassadors of the Environment
We want people to fall in love with nature because people protect what they love.
The Ambassadors of the Environment was developed by Jean-Michel Cousteau and the team at OCEAN FUTURES SOCIETY to inspire young people to take stewardship of our planet. Ambassadors discover lessons from nature and culture and find alternatives for a sustainable future.
With 8 Ambassador programs worldwide (Fiji, Grand Cayman, Puerto Rico, Mexico, Hawaii, California, and Florida) and more under development, we are a growing network of teachers, students, field naturalists and outdoor educators dedicated to environmental education and eco-based tourism.
JEAN-MICHEL COUSTEAU
Film-maker, ocean explorer and environmentalist, Jean-Michel Cousteau was first "thrown overboard" by his father at the age of seven with newly invented SCUBA gear on his back. Son of world-renowned Jacques Cousteau, Jean-Michel has investigated the world's oceans aboard Calypso and Alcyone for much of his life. Honoring his heritage, Jean-Michel founded Ocean Futures Society in 1999 to carry on this pioneering work.